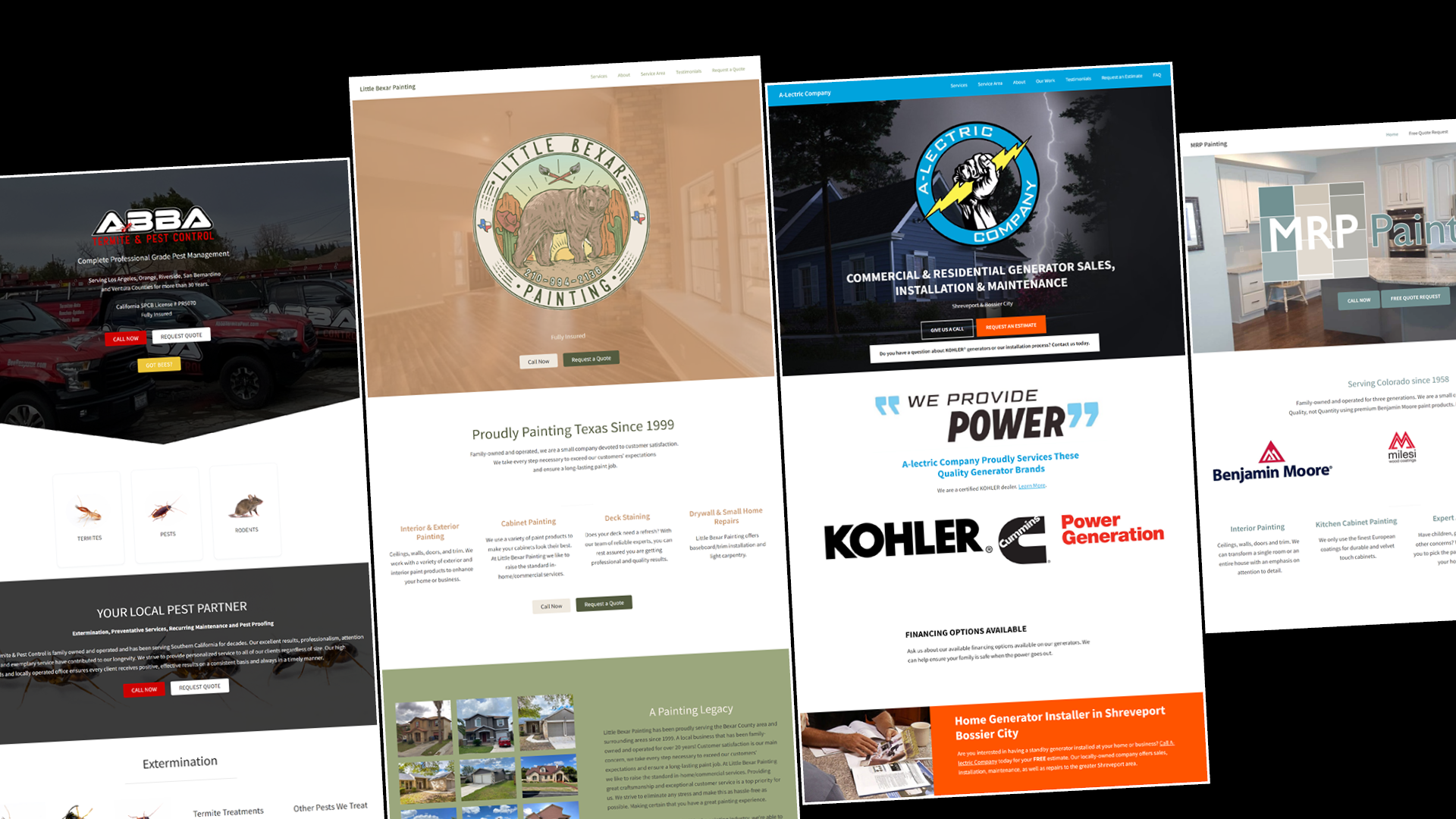 Websites for Small Trade Businesses
Our mission is to ensure that your focus is on your trade and your client. Leave your website to us. You do what you do best and we will do what we do best.
And websites are what we do.
Fully Managed
We do it all. Period. You never have to worry about your website. Content changes – done. Security updates – done. Analytics – done. We are your web partner.
Mobile First
The majority of your potential clients are looking for you on mobile devices. Your website should make selling your service look good on any device.
Affordability
We pride ourselves on our transparent pricing and affordability. We know all the expenses that small businesses have to cover. That's why working with us for your website could potentially be paid for with just one job.
We started this small family-owned business to help other small family-owned businesses.
While we have clients across the nation, we have never lost our focus on small family-owned businesses.
If you call, text or email, you will get me every time.
Transparent Pricing
The Fixer
Our Monthly Plan.
The Solution
Pay Annually, Get 17% Off.
All Sites Include
Web Hosting
Web Design
Domain Name
GSuite Email (1 User)
Weekly Security Updates
Monthly Content Updates
Monthly Analytics Reports
Additional Options
Logo $150
Stock Images $100
Highlighted Features
Here are a few of our standard sections that all of our websites include.
We fully customize your website to suit your business.
The Hero Section
Your website will start with a graphic hero section which features your logo and information that you want your potential customers to know right off the bat.
The Service Area Section
Showing your potential customers where you offer services keeps unwanted call and disappointment at bay.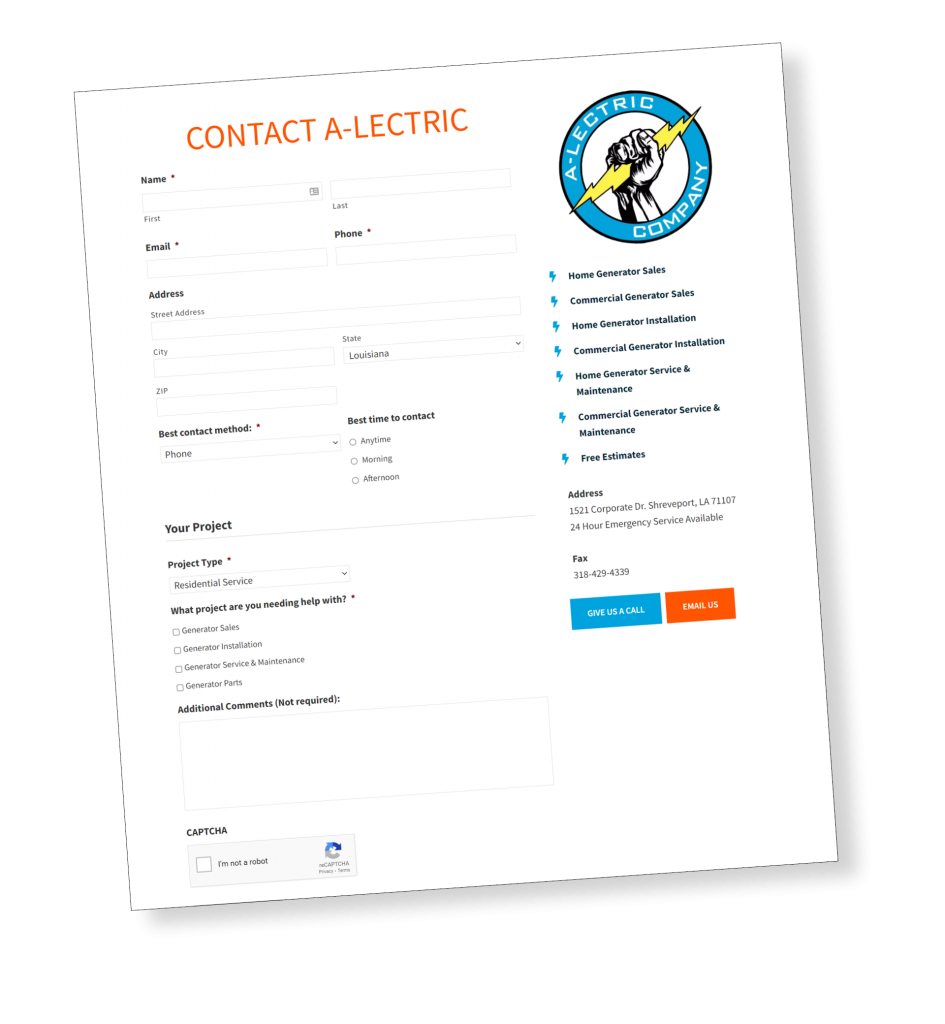 The Contact Section
Giving your potential customers a way to easily contact you 24/7 is key. We customize your contact form specifically for your business. No more questions on if you have the address correct or what service they need. Knowing this information in advance gives you a sales and scheduling advantage.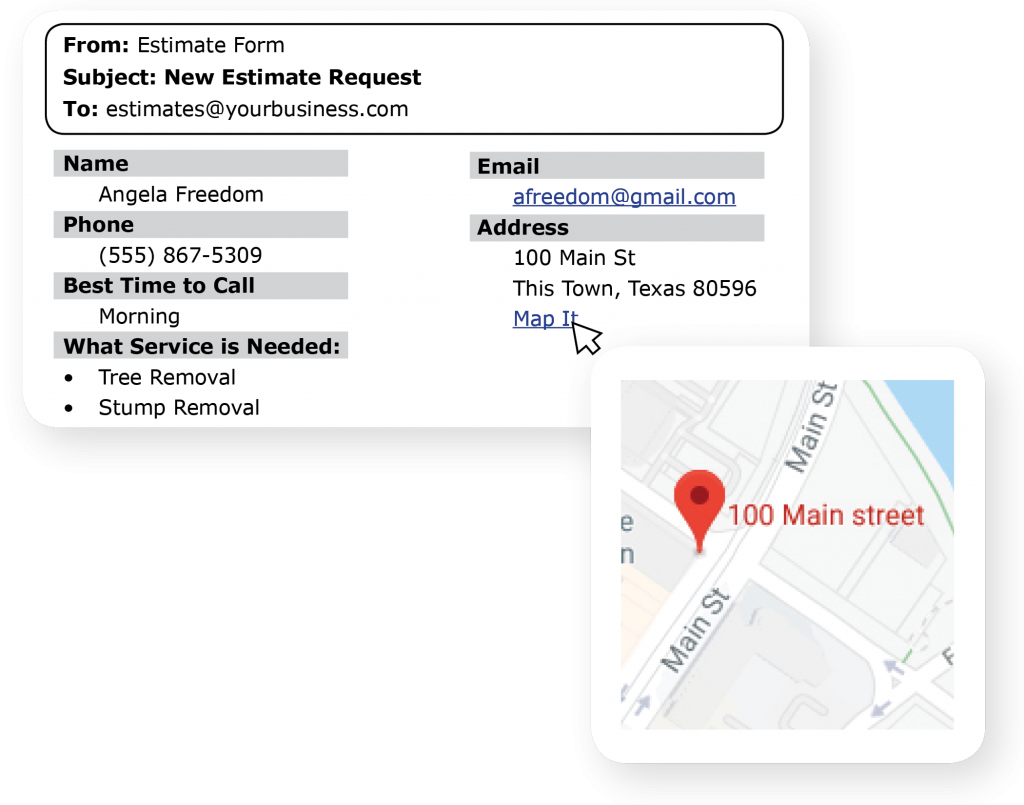 Hear From Our Partners
Amazing people! They created an awesome website for my business and made it look 100 times better! Would most definitely recommend their services for any business owner looking to improve their online presence!
Emmanuel
Mr fantastic junk removal
I used the Modern Tradesman to build a new business website that I needed. They were extremely communicative, honest, and listened to all of my input along the way. I was completely satisfied with the end product and the affordability of the service. I would recommend the modern tradesman to any business owner seeking to build a new website.
Samuel
Abba Termite & pest control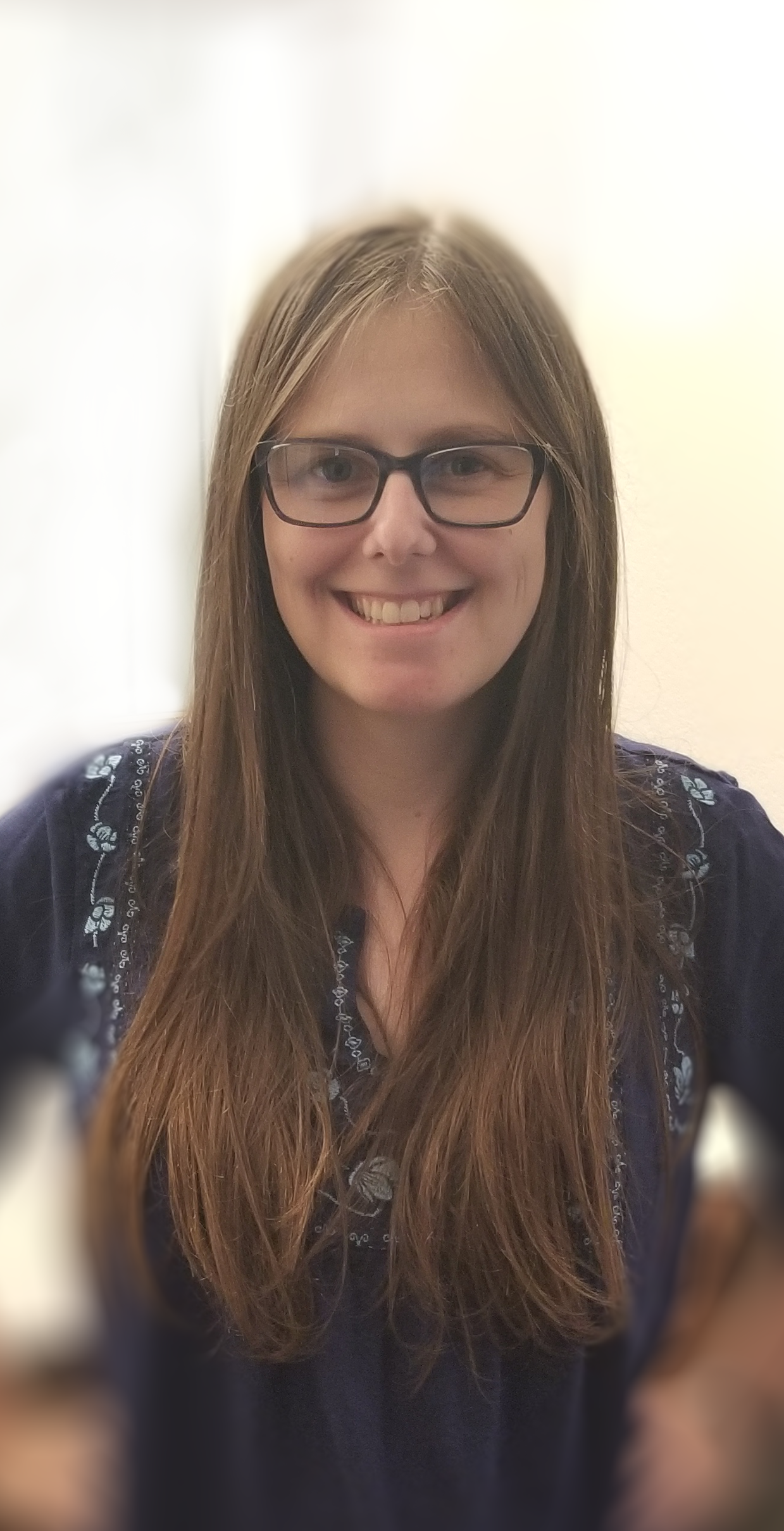 Meet Your Partner
Amanda
For small businesses, getting online can be like climbing a mountain. I wanted to create a simplified way for small business tradesmen to get online without breaking the bank. There are web designers who will build you a site and they are never to be heard from again, but not me. My premise for The Modern Tradesman was to create a partnership with my clients and be there to support them as their business grows.
And so The Modern Tradesman was founded in 2018.

In my former professional playgrounds:
I designed, built and maintained a national 501(c)(3) nonprofit organization's website, was associate editor of the bi-monthly magazine and graphic designer

As a publicly-traded bank Marketing Officer, I oversaw the design and maintenance of the website as well as created all marketing materials

My understanding of marketing and design helps when I am designing websites for my small business clients.
Our Work
We work with a variety of businesses through both The Modern Tradesman, and our other brand Her Own Dream (focused on women-owned businesses), and are proud of our partnerships. View some of our work below and imagine the value we can bring to your business.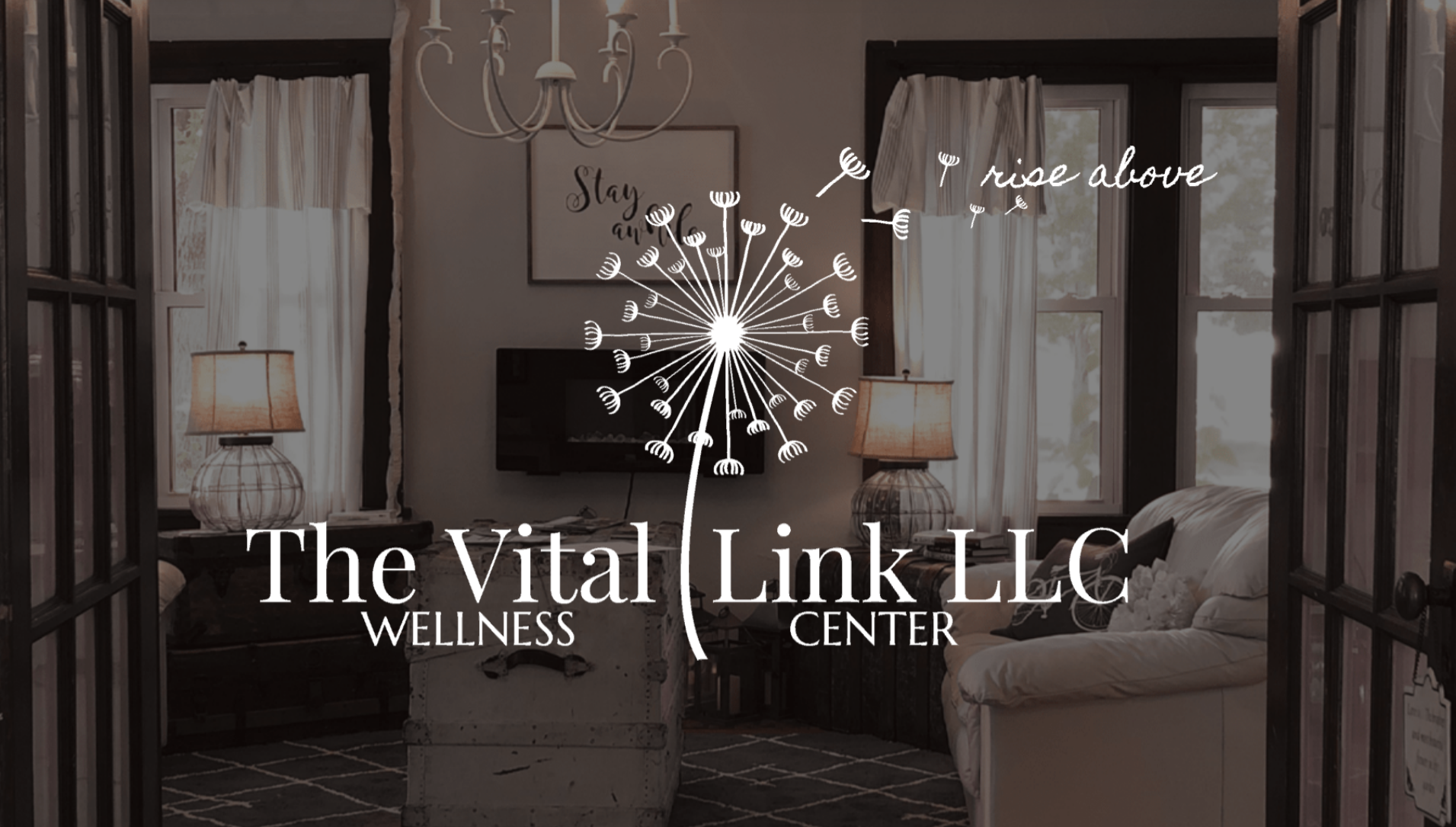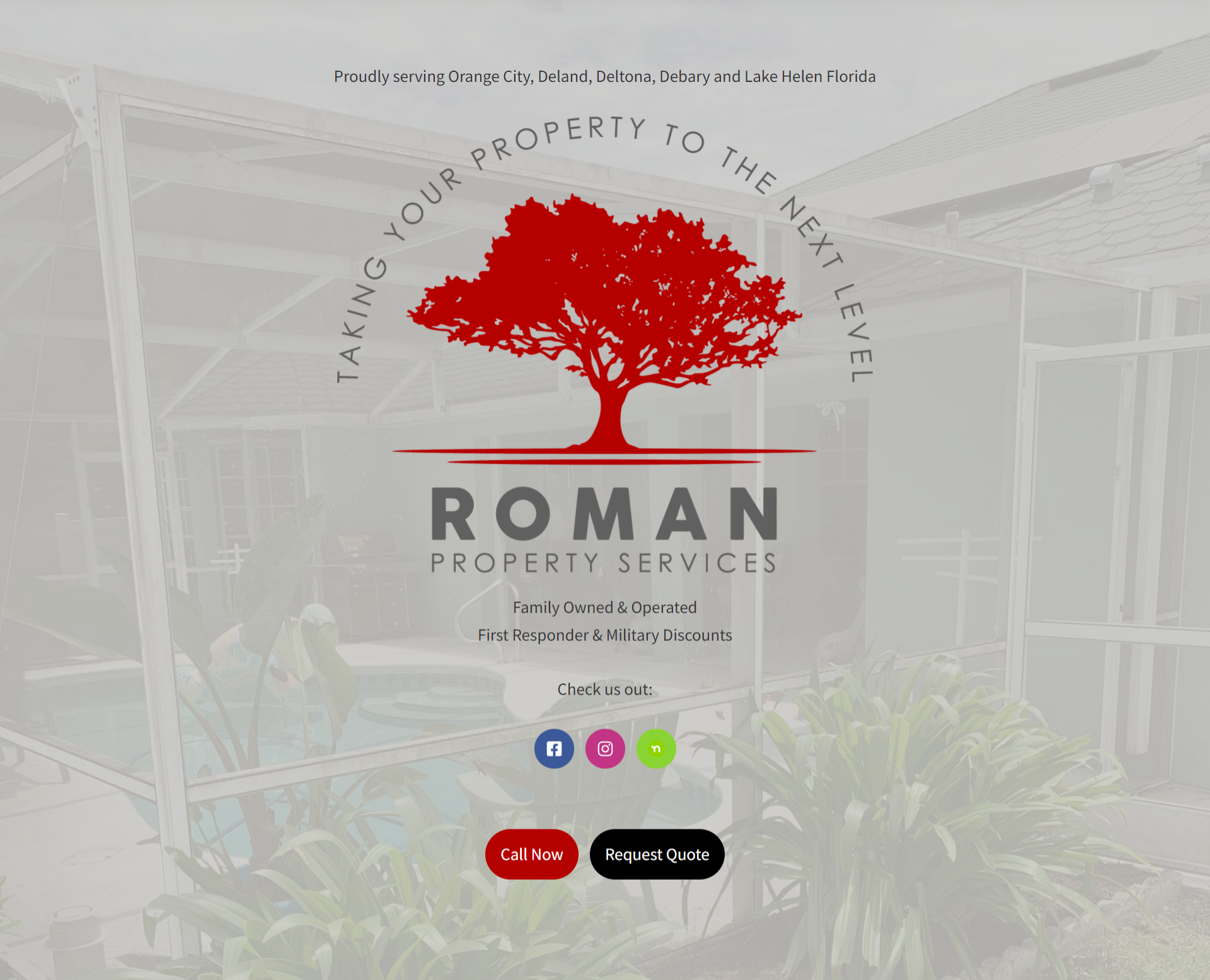 Get In Touch